海外
Kaohsiung Food Show 2015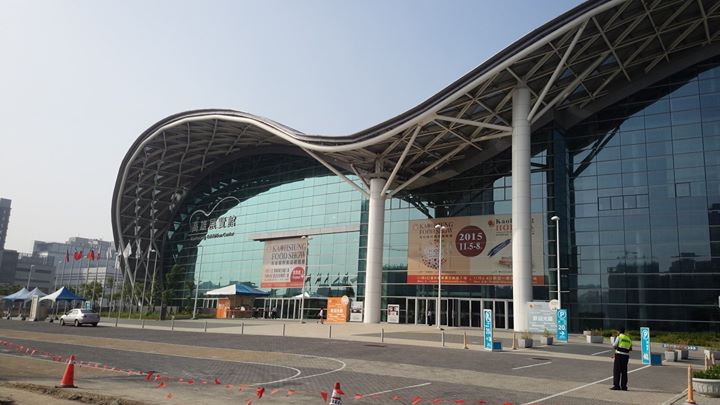 2015 Kaohsiung Int'l Food Show General Information
▽ Exhibition Title
2015 KAOHSIUNG FOOD SHOW
▽ Organizer
Bureau of Foreign Trade, MOEA
▽ Implementers
Taiwan External Trade Development Council (TAITRA)
▽ Show Date
November 5-8, 2015
As you already know , Taiwan is the largest export destination of Japanese fruit. South around the Kaohsiung is Taiwan 's second largest city in spite of often wealthy and Japanese , It could not have been regarded as a promotion target .
However, in recent years , Kaohsiung has advanced large department stores of Japanese , It is said is becoming established as a place to sell the Japanese agricultural products that you want to cherish the luxury image . Therefore, Although it is best to hold a Japan Fair , which also serves as a sales PR at large department store saying , It is difficult for our newcomers will hold fair in a large department store from the beginning .
Japan's booth was popular. Fruits , fish, wine , flowers was beautiful. Our booth was popular to foreigners. As a result , our booth has been broadcast on Taiwanese TV station.
國際食品展開幕 參展食品物美價高-民視新聞
The Yamagata Nanyon non non club was established in 1980 based on the philosophy of producing safe products and seeking healthy dietary habits.
We are aiming to grow products organically without using any chemical fertilizers   while prioritizing our communication with consumers.
There are Sato-nishikis, which the right level of tartness perfectly balances and brings forth the sweetness, La Frances, which the sweetness and smooth texture in the mouth brings forth refined taste, Peaches, which have high levels of sugar and are dense and solute yet are firm to eat, and Shine Muscats which have a rich sweetness, are seedless and could be eaten with skin.
EVERYBODY'S AGRICULTURE, INC.
MAIL:info@everybodys-agriculture.com